Need concrete for your Garage or Pole Barn? We specialize in pouring foundations, new floors, or removing and fixing old concrete to bring new life to your garage or barn!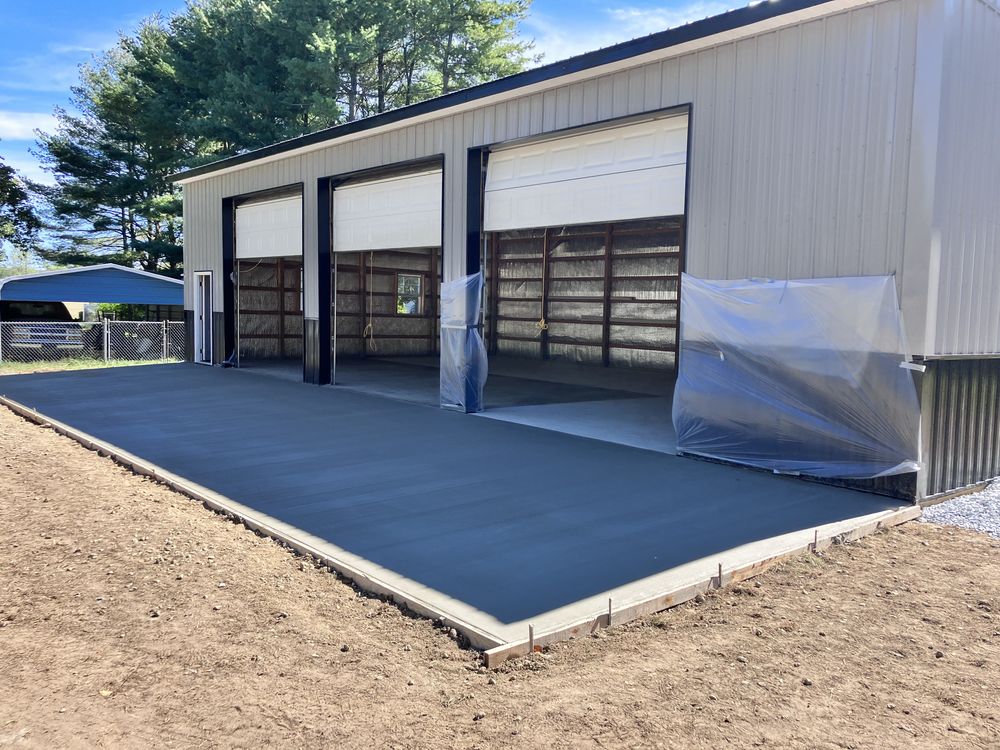 Jersey Concrete, your local concrete garage floor experts
Need concrete flooring for your garage or pole barn? Jersey Concrete is here to help! We make the process fast and seamless, with an easy to schedule free estimate. We are a local South Jersey family business with over 30 years of experience. You can count on Jersey Concrete to get the job done right, with superior customer service and satisfaction.
What are the benefits of a concrete garage floor ?
There is no better option for garage flooring than a properly installed concrete garage floor. Here are some benefits to consider:
Garage floors need to be strong and durable to withstand the everyday wear and tear of heavy vehicles, gas, oil, dirt, hot/cold weather, and more. A properly installed concrete garage floor will last decades.

Concrete floors are easy to maintain and clean compared to other flooring options. Soap and water goes a long way!

Concrete floors are not just limited to a smooth slab finish. The possibilities are endless when it comes to concrete customization, utilizing unique designs, shapes, textures, and colors! Here at Jersey Concrete, we specialize in stamped concrete applications that give your floor a beautiful decorative touch. Popular flooring designs include tile, faux wood, and slate finishes.

Concrete floors are not only durable, but fireproof and slip-resistant when properly maintained.
You're in good hands with Jersey Concrete
We take pride in our A+ customer satisfaction and 5 star Google Reviews. Here at Jersey Concrete, we make the process as smooth and seamless as possible from start to finish. Here's how it works!
We can remove and reinstall too!
This pole barn concrete had to be removed because it was not properly installed.
Jersey Concrete was the go-to trusted choice to reinstall new concrete!
Call now or fill out the form to get a free estimate for your next project!