Need concrete for your driveway? We specialize in a wide variety of finishes to give your driveway that beautiful decorative touch!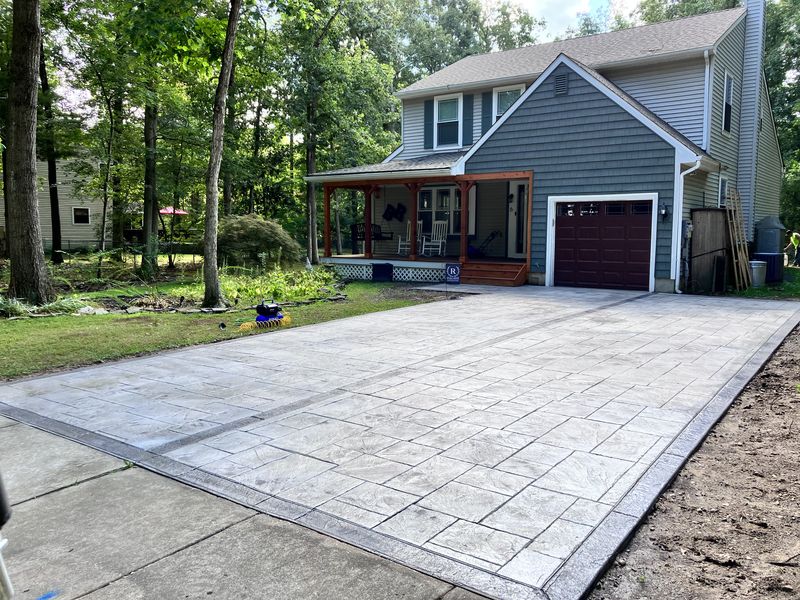 Jersey Concrete, your local concrete driveway experts
Looking to have a new driveway installed or replaced? Jersey Concrete is here to help! We make the process fast and seamless, with an easy to schedule free estimate. We are a local South Jersey family business with over 30 years of experience. You can count on Jersey Concrete to get the job done right, with superior customer service and satisfaction.
What are the benefits of a concrete driveway?
There are many advantages when choosing concrete over other material options such as asphalt for your driveway. Here are some benefits to consider:
A concrete driveway can handle heavy loads better than asphalt since it is non-flexible. Asphalt can flex under heavy loads, which will deform. When maintained properly, your concrete driveway will last over thirty years, compared to only 10-20 years of a new asphalt driveway.

Concrete driveways are easy to maintain and clean compared to the constant repairs needed for asphalt driveways. It is highly recommended to use a concrete sealer to add an extra layer of protection, ensuring the longevity of your concrete driveway.

Concrete driveways are not just limited to flat gray finishes. The possibilities are endless when it comes to concrete customization, utilizing unique designs, shapes, textures, and colors! Here at Jersey Concrete, we specialize in stamped concrete applications that give your driveway that beautiful decorative touch.

Concrete uses far less energy than asphalt, both in production of materials and the final installed product. Did you know that concrete is also recyclable? Old concrete can be salvaged and broken down since it consists of renewable materials such as sand, cement, rocks, and water. With Jersey Concrete, we can remove your old demolished concrete, and dispose at a trusted facility for recycled use.

A solid, affordable investment

While asphalt may be the cheaper option with lower upfront costs, concrete strength is far superior which offsets the cost of maintenance over the years. A concrete driveway can last well over 30 years, while asphalt may only last between 10-20 years, with constant repairs needed. A concrete driveway can also increase your property's value between 5 and 10 percent.
You're in good hands with Jersey Concrete
We take pride in our A+ customer satisfaction and 5 star Google Reviews. Here at Jersey Concrete, we make the process as smooth and seamless as possible from start to finish. Here's how it works!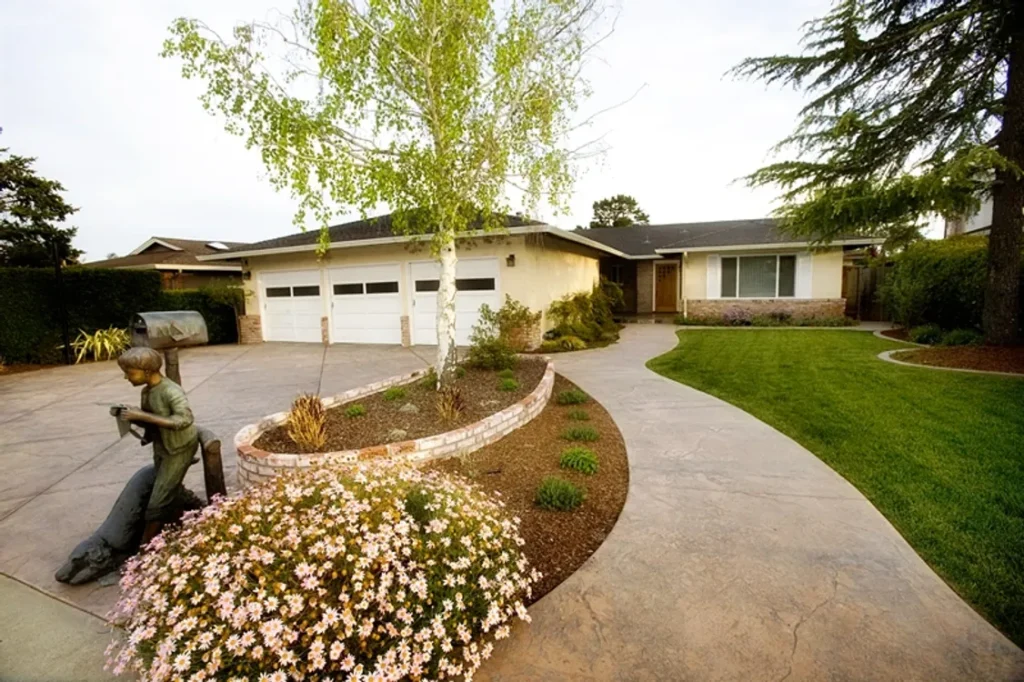 We repair and restore too!
Whether your concrete has seen its day, or was improperly installed, Jersey Concrete is the go-to trusted choice to repair and restore your concrete driveway!
We specialize in:
Sealing
Crack repairs
Powerwashing
Renovation
Call now or fill out the form to get a free estimate for your next project!